There are two very practical things involved in this program. The first one is that I'm a mystic; if I'm anything, I'm a mystic. I'm somebody who had a bizarre mystical experience, and the fact that that mystical experience came to somebody who had a certain kind of intelligence and all of these things, the thing that you can see if you really look at what I received from the Voice, is that I've spent most of my career dealing with a tiny slice of the information that I was given.
It's like the Design of forms. I could have spent the last 18 years teaching people about plants, or reptiles, or fish, or mammals, or single cells. The fact is that I am human, and the practicality of this knowledge in its application for humans is extraordinary; my whole focus was on the human aura, the human design system, not the mammalian or the plant design system, or whatever. There was extraordinary knowledge that was given to me.
The other thing is that the knowledge came to me at a time when so many people had gone gaga over gurus and masters, and the New Age was exploding with the flotsam and jetsam of every kind of concept, idea, bizarre — you name it. I can remember the shock, it was an incredible shock, I don't think I've ever had — I'm a 51, I get my shocks — I think it was the very first time that I had gone to Los Angeles to introduce Design. I was sitting in my hotel room and my coordinator brought in a publication to show me the ad that had been running for my presentation. I'm given this book that weighed more than the Gutenberg Bible, one of these huge format magazines, but thick enough to be 500, 600, 700 pages. Every page was filled with another image of another person who was offering some path to this or that, or whatever. There were literally tens of thousands — it was hilarious to me. It was clear to me from the very beginning that I had no place and that Human Design had no place in that world. Not the knowledge, because the knowledge is fishier, weirder, stranger and more spectacular than anything that was being pushed. But of course none of those things provide you with practical tools that make a difference in a human being's life.
I was interested in what was practical and logical because it seemed to me that this is what was missing out there. There was all this belief and hope that was being peddled, there were all these needs and seductions that were at work. But in fact, the reality was that nobody out there was doing anything about the form except for those people that were into yoga, in a sense. At least that's a step in the right direction, at least that's a recognition of the importance of the vehicle and the potential mystical quality of a vehicle that is physically correct.
My process for the first 18½ years was not to talk about magic and not to talk about the Voice, or my mystical journey and all the strange things that I was told. Not to share, in that sense, the cosmology that I hope I will be able to share with all of you. Instead, I focused on what was logical and empirical. It was my mantra when I began my first introductory lectures. I would get up there and I would say, "Look, don't believe me and do not trust me." It was my first thing. It was the antithesis of what people were being pitched, in that sense; it was the other side of the coin. It was, "This is logical, this is not spiritual, this is just a mechanical knowledge." And slowly but surely, along with the fact that these myriad other things were not working for people, slowly but surely there were people that experimented with Human Design. And obviously, this was my focus.
Excerpt from Lesson 1: The Beginning before the Start of Rave Cosmology 1: Bhan Tugh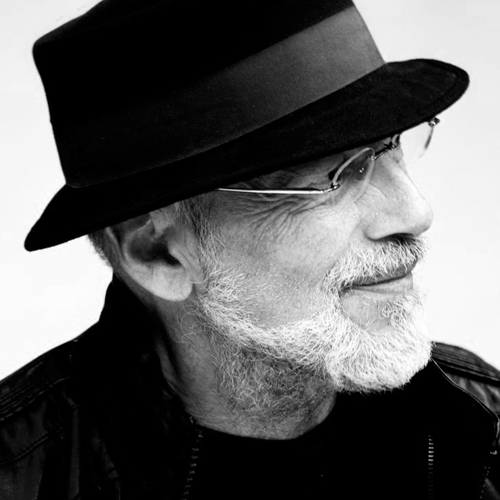 Ra Uru Hu was the Human Design System's founder and messenger. Ra dedicated 25 years of his life to the development and teaching of the System around the world until he passed away in 2011.