This is a transcript of an excerpt from Rave History 2: The Dictate of the Dark Eden, recorded March 12, 2009.
The underlying institutions are already on sand now. All of them are beginning to break down in their capacity to be able to be of service. I just read an astounding thing that one out of 50 children in America under the age of seven is homeless. That's staggering when you think about it, and this is one of the most advanced societies on the planet. We're dealing with a breakdown of our ability to look after everyone, the dream of the Cross of Planning.
The dream of the Cross of Planning embodied Marxist utopianism, this concept that everybody, absolutely everybody can be looked after and nobody needs to want or lack, all of those things. This is the bedrock of the humanism of the Cross of Planning.
Well, it's gone. Well, at least it's going to be gone. That delightful humanism that we've all enjoyed, the advantages, for example, of secularized societies where for the first time human beings were freed from the moral authority that distorted their intellectual potential, all of these things have arisen out of this Cross of Planning. What it has brought is the secular science that was able to challenge the mythologies and all of the other things. It's gone; or it's fading.
The Way is Going to be Deeply Material with Unique Individual Survival
And it's not about any kind of false nostalgia, because I'm an existentialist. I'm not going to look at it with those eyes. But it is clear that for those of us who have arisen in this time, in this era, with this background frequency and having the opportunity to be in its peak period, that is, from the beginning of the 1960s, if we lived long enough it would be rather shattering. Because the fundamentals of the way in which we imagine society was intended to operate are going to disappear. The way is going to change. And the way is going to be deeply, deeply rooted in material. It's going to be deeply rooted in unique individual survival; the marriage of the 55 with the 30/24.
In a sense, it is a retro movement. If you look at the way in which the BodyGraph is built, it's built on Integration. It is Integration that is the source of the dynamic of what it is to be human. It is the Manifesting Generator that in essence really had the power in response to develop the nature of being. We're going back to this 20/34 energy, but not back in the sense that it is retro in that way. It's a spiral. It's at a different level, but this being busy with selfishness, this being absorbed with the individual existential requirement. And we'll look at that in detail next week because this is deeply existential.
It's also about understanding that the moment that you have a background frequency that is going to be rooted in a defined generative power, that there is enormous life force here that can function in response, an enormous life force potential that can function in response. I need to be careful with you that I balance the dark aspects of this, because they are dark aspects. After all, the cycle that we're going into is not intended to be an advantage to humans. It isn't, that's over. Only those that are mechanically aware are going to be able to take advantage of the era, only those that know how to navigate on any plane are going to be able to take advantage of the era.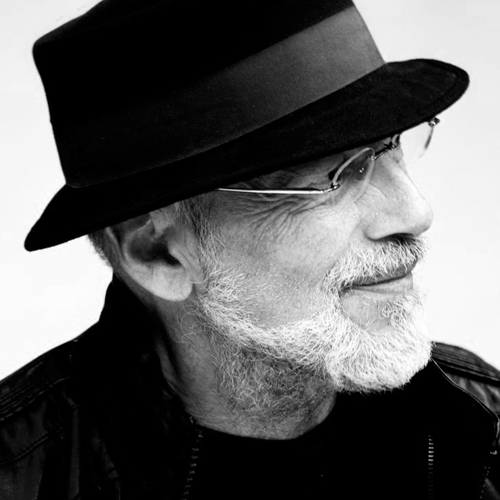 Ra Uru Hu was the Human Design System's founder and messenger. Ra dedicated 25 years of his life to the development and teaching of the System around the world until he passed away in 2011.