My granddaughter's were visiting while the Olympics were happening and so we all spent many hours watching swimming, gymnastics and soccer together. It was interesting for me to observe not just the action but the interviews that took place with the medal winners. It became apparent to me that many considered winning a silver or bronze medal almost like losing. In a competition like the Olympics, the winner is the one with the gold medal. I started thinking about the absurdity of our world. Here were men and women chosen as the best athletes out of almost seven billion people - and only one person was truly considered the winner.
Before understanding myself through the eyes of Human Design, I was forever competing and trying to be the best and trying to improve myself. I was always trying to prove myself, prove my worthiness, prove my love - the list was endless. The world is a deeply competitive one and each of us are conditioned to play that game from the moment we come out of the womb.
But what about the 65% of those 7 billion people – who are not born with a defined Heart Center? That is about 4 billion people who are involved in competing, proving themselves and proving their worth – and all they are really doing is putting tremendous pressure on their heart organ itself. Is it a wonder why the estimated deaths worldwide due to coronary heart disease total 7.1 million per year?
This competitiveness is killing so many of us – not just our physical bodies but our spirit as well. More than half of us are not meant to compete – yet we are constantly comparing ourselves to others. We are constantly looking to see how we measure up – whether it is sports, business or personal life – our minds have been conditioned to compare and because of the open Heart Center – we do not know our own worth so we usually come out less than – not worthy enough. Which triggers the old pattern of behavior to continue to prove ourselves and our worthiness. All the time putting great stress on our very own heart because we are not made to do this.
I remember when Ra gave me my reading. He pointed to my open Heart and said "If you want to conquer the world, you better be standing next to someone who has a defined Heart Center". I didn't really understand back then what an open Heart Center meant and it was only years into my experiment that I realized how much I had been trying to prove myself in this life. I had always thought that my open Solar Plexus center was the cause of all the pain I experienced prior to Human Design. But in a class with Ra while he was going into more depth about the open Heart Center, I saw that my open Solar Plexus was a source of hurt in my relationship with others. But it was my open Heart Center that was the source of deep unconscious pain within myself. This pain was buried so far inside of me and it took awhile for it to surface. I had been living as a Generator for a long time before this understanding came to light. I realized that I had been trying my whole life to prove my love and my worthiness as a daughter, mother, wife, friend, lover, employee, employer ... the list was endless. It was a shock to see just how deep this permeated. And it was all unconscious. I was not aware of these patterns of behavior in myself.
Although I have been living as myself for a long time, the world is still the same. It is deeply competitive and the conditioning and pressure on the open heart does not go away just because I understand. My heart center is open and it is always taking that in as soon as I step into the world. What has changed is that I am aware of it – I am aware of the pressure and I know it is coming from outside of me and the identification is no longer there. Awareness is a beautiful thing. I think that all these years living as myself – it is this that has been one of the greatest gifts. I am aware. And even though in some situations, my mind gets caught up in the conditioning coming into my open Heart Center and wants me to compete with whatever is happening or to prove myself – my awareness has expanded over the years to being able to watch my mind and hear what it is telling me to do – and not react to it. How incredible it is to not allow the mind to guide me in my life – to not allow the mind to make decisions for me.
And so although the world is caught up in competition, I can watch it all from the outside and not take it seriously. I can "pretend" to be deeply competitive playing Mario Cart on Wii with the family or board games or gambling in Las Vegas. But inside, I don't care if I win or lose. I just pretend and that is great fun. I curse and yell and am absolutely awful – and we all have a big laugh. And that is what makes it so much fun. It is all a lot of hot air but it is not real. It does not put any pressure on my heart. I am not trying to prove anything. And that is the difference.
I have often heard it said that competition is healthy. Well, healthy for who? Not for the person with the undefined Heart Center. There is no will power for those of us with an open Heart. We don't have that kind of warrior spirit to do battle – to compete. We don't bargain. We don't sell. And as Ra told me – we cannot conquer the world ........... or conquer anything at all for that matter.
The Heart Center keeps us alive – not just our physical individual heart that beats but our human infrastructure. The Heart Center is at the core of our community (40-37); it is at the core of the business world (26-44); it is our greatest individual spirit – the leap into the unknown (51-25). I can enjoy being in the community or in business. I can leap into the unknown but it is not my heart that does these things – it is my inner authority that guides me and takes me on my journey that encompasses the community, business and leaps into the unknown. The beauty of having an open Heart Center is that there truly is nothing to prove to anyone – not even myself! I am simply me.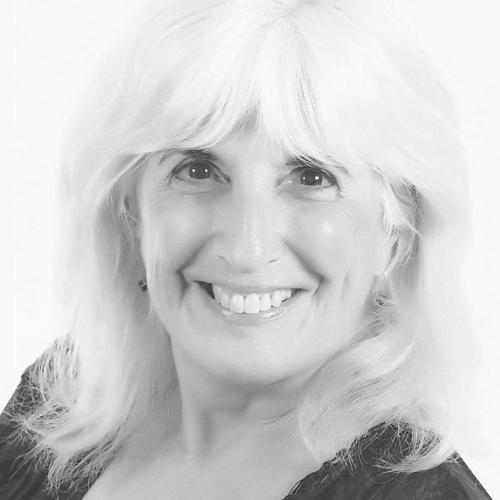 Mary Ann Winiger, a 6/2 Generator, trained live with Ra Uru Hu and has been deeply involved with Human Design for over 20 years. Personal site at key-to-you.com