Right from the beginning, from the very beginning, when I first began to show people their designs, their first inclination was to compare it to somebody else's. It's one of the most magical things about the structure of the BodyGraph, that it's so easy for us to work with composites.
It's so easy for a first-time novice who has just received their chart to look at the relationship of their chart to somebody else's. And not so much that they understand in depth what they're seeing, but they can see the connections and similarities.
First understand Yourself
When you begin your process in Human Design, naturally you're going to want to know what somebody else's design is, particularly in terms of what Type they are. And the moment that you look at their chart or the moment that you calculate their chart and you compare it to your own, the obvious is really where you begin.
Remember, this is one of the most important things to understand. At the very beginning of looking at any kind of partnership is to really understand yourself. At the moment that you're really clear about yourself then you're going to be much more aware of what's happening to you in a relationship with anyone else.
The first thing you have to be clear about when looking at yourself is to look at the whiteness. What I mean by that is that if you look at your BodyGraph you will notice a limitation in the number of Gates that can be activated in a design. There are only so many imprinting forces. The vast majority of your design, even if it looks like it's colored in a lot, is not activated. It's open, it's white.
Receptors
Now, remember something about openness. Whether that openness is in a Center, a Gate, or a Channel, it does not mean it's empty or broken, and it doesn't have to be fixed. What it really is, is a receptor. These are receptors. Remember that when you're looking at your BodyGraph, what you're looking at is your differentiation—what makes you different from the other person. What makes you like everybody else is where you're open because this is where you're conditioned.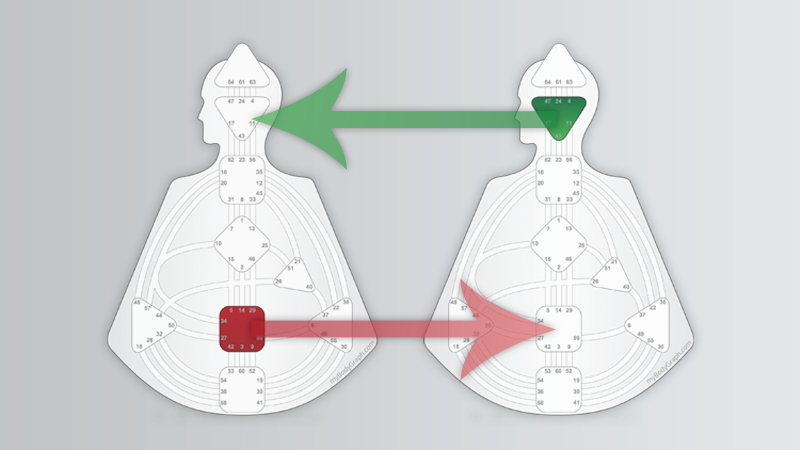 When you're looking at your design, and you're looking at what is activated and colored in, you're looking at what is fixed and reliable in you; it's not going to change. It is your difference, and it's why everything in Human Design is based on trusting what is fixed to make decisions. Because those decisions are going to be correct for you, for your differentiation.
Most human beings make decisions based on what they're not, based on their receptors, based on wanting to be like everybody else because they feel guilty, because they've been shamed into it, conditioned to it, motivated to it, whatever the outside conditioning rationalization happens to be.
Live out your Uniqueness
And yet, we're not here to be like the other. We're already very much like the other, we're the same specie. But what's so important for us is to live out our uniqueness. If we don't live out our uniqueness, then the whole never flourishes. So in looking at your openness, recognize that these are receptors that connect you to the outside world. They connect you to the other.
When you look at the way in which humanity is designed at the genetic level, you will see that we have a basic genetic imperative. And that basic genetic imperative is to make more. It's all your genes truly care about. If they don't make more they die off. And they don't want to die off, so they make more.
The other thing is that genes don't want to make more with the same. They always want to make something new. And the more they keep on making something new, the greater the possibility of being able to withstand a mutation and to survive.
One of the basic things to grasp about what it is to be a human being is that we are designed to be attracted to what we are not. In other words, we are designed genetically for the very survival of our species to be attracted to the conditioning field.
Obviously that's a trap. There's no question that that is a trap. That conditioning to the outside making the outside so attractive leads to human beings abandoning who they are to try to be something else. And that is not the point. So we have this deep, deep conditioning that is out there that we are naturally attracted to.
Now, we meet that conditioning field in different ways. Today I'm in the middle of International Human Design School professional trainings. I've been working with professional analysts on partnership analysis. Something that is enormously important. Particularly in our deep personal relationships, whether between partners or parents and children, this kind of insight into the mechanics of your relationship with somebody else is absolutely essential.
Problems in Relationships
I want to remind you of something. The problems of most relationships are that they were never entered into correctly, and that the participants in the relationship don't operate correctly as themselves. That really is what it's all about. And it's very important to grasp.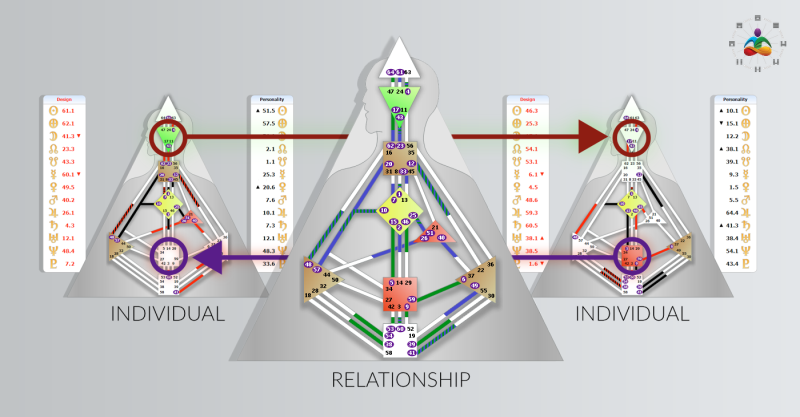 One of the most difficult things for me over the years is the awakening of people to their design, their nature, what's correct for them, and for them to go through the dilemma of the realization that relationships they've been involved with are not correct for them. And often that is very disturbing, obviously.
These relationships can involve family, business, children, so forth and so on. And it's not my business to want people to revamp and distort their lives. I'm simply concerned about them being correct.
Enter into Relationships as Yourself
But when we come to speaking about partnership, the best partnerships are the ones that you're going to enter into correctly as yourself. And the best way to maintain a relationship, develop a relationship, or have a relationship flower is to respect the nature of the other being.
The most important thing that one learns about mechanics is that you can't change anyone. You can condition them; but you cannot change them. And the moment that one realizes that your relationship is not going to get better if you change or the other changes, you're already on your way.
It's one of the essentials of this knowledge: to see that regardless of what the external conditions are, whether that has to do with your personal relationship with friend or colleague or child, or whatever it may be, all of it is about the correctness that you bring to that relationship. If you're correct in that relationship then it is going to work for you. If you're a Generator and somebody comes to you and asks you if want to be with them and you go ah huh, then that relationship is going to be correct for you.
I'm not saying, by the way, that that relationship is going to be perfect, that it's going to be nothing but sweetness and roses. It's not about that. It is about the correctness of it. If you're a third line being and you enter into a relationship correctly, in all likelihood there's going to be problems because you're a third line being.
You're there to discover what doesn't work. And the complexity of relationships between human beings is vast, there are so many things that can be found that do not work. But it doesn't mean that the relationship was not correct. If you entered into it correctly, the relationship is going to be precisely what it it's meant to be.
Respect the Nature of Others
The other thing is that in your personal relationship with others, once you have access to this knowledge, it doesn't really matter whether they know or not. It's not like you have to teach them Human Design. You don't. When you're dealing with your children, if you have children, knowing their design allows you to stop being a conditioning force that's negative in their lives.
If you just treat them according to the demands of their strategy, if you carefully shepherd them towards operating correctly as themselves, you can do that simply by respecting their nature.
Oh, yes, there are deep complexities in the way in which we meet, in the various ways in which we connect to each other. There are all kinds of ways of analysis of partnerships. But at the very, very basic foundation of any relationship, you don't have to go deep into all of its intricacies and mechanics. You have to be correct yourself. You have to insist on being treated with respect according to your nature. You treat others that way. And you enter into new relationships according to your Inner Authority.
If you do that, you will see that those new relationships are relationships that are rewarding for you. And that the problems of the past, the problems that you've had in relating with others in the past can disappear. That's something very special.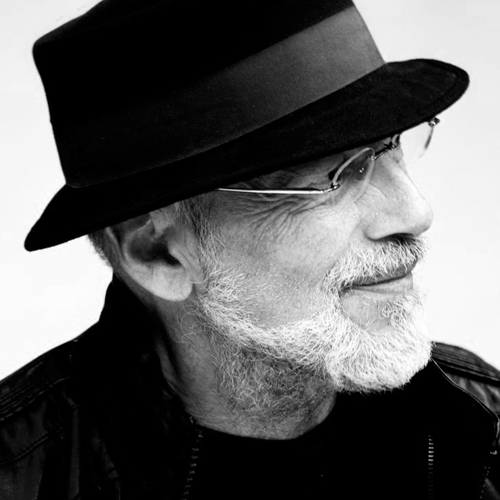 Ra Uru Hu was the Human Design System's founder and messenger. Ra dedicated 25 years of his life to the development and teaching of the System around the world until he passed away in 2011.