When I began this series of looking at Profile (Free Media Library: The Profile Series), I began with the concept of the signpost, and I want to return to that.
It's one of the illusions that, as an example, if you learn more and more Human Design you're going to get closer and closer to being awake. It really doesn't work that way.
It's not like you can take the information of your Profile, study what your Profile is, and simply "be that." That it is somehow a decision you are going to make, that I'm going to decide to be exactly the way my Profile suggests, that I'm supposed to be and feel like I am once in a while. It doesn't work that way; it isn't about that.
In being able to understand just the simple aspects of your Profile, what you're really given is a signpost to the quality of the correctness in your day-to-day life. That's what it's there for.
The only way you are going to operate correctly is by following your Type, its Strategy, and honoring your Inner Authority. There is no other way. You can study your whole life, but it isn't going to do you any good.
So many human beings are lost in the pursuit of truth. After all, 71% of humanity has an open Head Center, and they think about an enormous amount of stuff that doesn't matter to them in this life.
If you're a first-Line being, if there's a 1st Line in your Profile, and you're entering into anything without having depth, without feeling secure, without having done your homework, you're not following. The signpost is going to show you very clearly, that's not what you're about.
If you're a 1st Line being and you're goaded or persuaded into doing something before you are ready to do it, there's that signpost standing there and saying, "Wait a minute, wait a minute. I didn't do my introspection, I didn't find my secure foundation, and if I don't have a secure foundation, it's not going to succeed."
You're only going to be doing that if you're not following your Strategy and honoring your Inner Authority. This is the thing to understand about the nature of the signpost.
Let's say you're a 3rd Line being and you get involved in something you're very excited about, and the moment you get into it all hell breaks loose. Now, if you're a 3rd Line being, you're not going to fall apart in that moment. You're not going to start moving to the negative side and saying "I'm in over my head, I shouldn't have done this, this was a terrible mistake, I'm not worthy, blah blah blah…"
If you are saying all of those things, there's your signpost telling you "Excuse me, excuse me, this is not a mistake, this is about discovery." If something has gone wrong, figure it out. That's all you need to do, and by figuring it out, you will find an advantage. It's just there in the signpost.
What you will see is that as you enter into your experiment and you begin to make more and more decisions as yourself, you start to live your Profile, that you're in harmony, that you're in resonance, that you are one with the nature of who you are.
And remember something, this is the whole struggle towards awakeness. The first struggle is with your characteristics, your Design, to no longer be ruled by your open Centers and their Not-Self strategies and the authority that you have given to your mind to make decisions in your life. The first battle is to find your true Authority, and in finding your true Authority, you start moving relentlessly towards your purpose.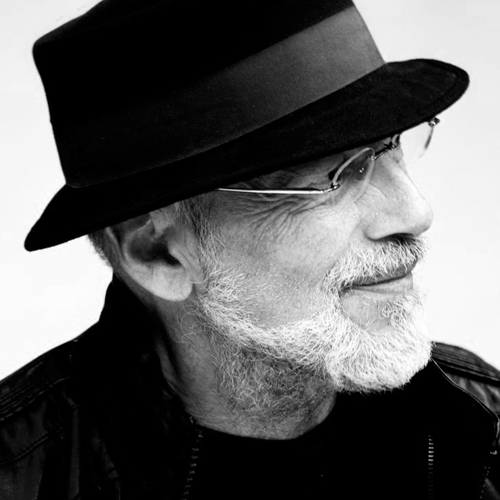 Ra Uru Hu was the Human Design System's founder and messenger. Ra dedicated 25 years of his life to the development and teaching of the System around the world until he passed away in 2011.