part one of this Human Design Authority article series: We covered a bit of a background on the origins of Type and Strategy, why Mind is not your Authority and the Solar Plexus/Emotional Center as an Authority.
The Sacral Center Defines a Generator
If you have a red square in the bodygraph, your energy is incredibly powerful in response. Your aura is like a pulsing vortex that draws situations to you so that you can react to them. As the Sacral is the only Center that defines an Auric Type, this means you are a Generator.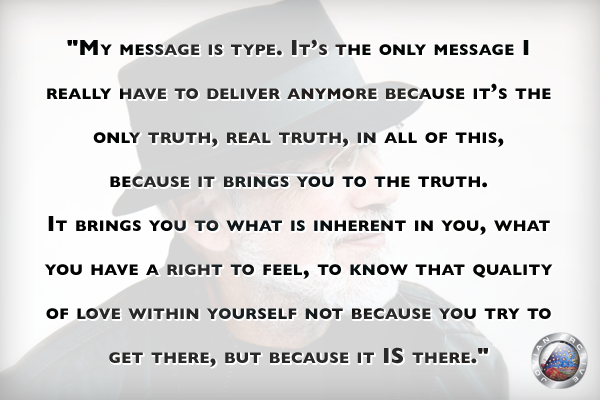 Let's get clear on what waiting is and the reasons Generators of all kinds, emotional or not, are advised to experiment with waiting to respond, rather than initiating action. As you can see there are issues this strategy initially creates on the mental plane. Then we'll discuss the three kinds of Sacral Authority.
The term "waiting" brings to mind boredom, long lines at the post office or bank. Waiting in this context means an active state of being present to the current conditions, absorbed in the living of your life, attending to what needs to be given your full attention right now. As opposed to obsessing about how or when what you think you want to happen will happen, or trying to make things happen from the realm of your mind. Waiting allows you to see clearly, and be ready to respond to what life brings your way - which is a whole lot, as the world is filled with things for you to respond to!
Kinds of Generators
Pure Generators are people who have the Sacral Center defined without a motor (Solar Plexus, Ego, Root or Sacral) connected to the throat.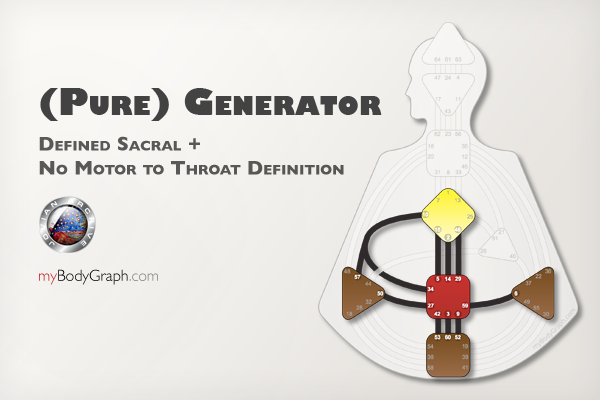 As a Generator, you are designed to respond in the specific way that energy flows consistently through your defined channels. Your life force emanates fields which draw in data your Sacral knows it can engage in to generate the frequency of satisfaction or not. The satisfied vibration of your energy field (or frustrated if the activity, timing, place, people or situation is not correct for you) colors the frequency of your reality.
The serendipity of what it is to be a Generator is that the Sacral is the only Authority center that makes sounds. Spontaneous and uncontrived, sacral sounds are your inner Authority, whether they are verbalized or not. These responsive sounds that come naturally when your sacral is faced with a choice or engaged in an activity are how you are designed to navigate your world.
This energy source of your being can be relied upon to know whether you have the energy to participate satisfactorily in the task at hand at present. Grunts and groans, moans and sighs, "uh-huh" and "uh-uh", are all sacral sounds that are great tools for recognizing energetic response before or during an activity, and most come naturally to most Generators. That is unless they have been conditioned to suppress or ignore them by well-meaning parents who told them to "use your words" in the name of politeness. Listening for sounds or tuning into the gut feeling in your body is imperative for you to rely on, giving you the ability to find satisfaction in how you expend your energy, rather than frustration.
With so much power, you are designed to be a busy person and may not be comfortable sitting still long, especially as a Manifesting Generator. You may have noticed that you are a bit like an energizer bunny that likes to keep on going and going until you become exhausted and need to rest. So when we advise you to "wait to respond" your mind may balk or draw a blank at what that means since you are wired to experience busyness as a natural state of being.
Trust the Response of Your Sacral
The magic of responding is something a Generator naturally experiences by feeling energy (or not) for something you see needing to be done. Your body wants to be busy with the tasks it enjoys, so let it do its thing. Honor your energy, follow your body. Living requires time. There's a correct time and place for activities. Your body (sacral informed by the channel and centers it's defined to) knows in the now if it wants to do something after seeing it or being asked.
The biggest signpost of a Generator not obeying their own authority is frustration or feeling stuck. Doing something that your sacral says "uh-uh" or "no" to causes a sense of difficulty or impediment that arises when you try to force yourself to do something your body just doesn't want to do. Frustration offers insight into your Sacral availability to do the activity.
Watch for any thoughts like "I have to..." or "I should do..." and a resulting feeling of dread or being immobilized that facing the contemplated direction or decision can bring. Should your mind win the battle to initiate action, and you do what it thinks you should do while ignoring your sacral response, notice whether or not the experience was worth the struggle, effort or discomfort. When frustration arises because you can't make something work, stop what you're doing, take a breath and a reassess the situation. Perhaps now is not the correct timing for the activity?
With practice and experiences of testing the waters and your response, you'll eventually get to the place when an "uh-uh" (or no) brooks no argument from you or others who know you. You'll learn that sometimes it's just not the right activity, question or the correct timing. Gently teaching others by living the example of you honoring your sacral authority and that rationalizations or excuses just won't work to change your decision takes time. Patiently set an example of someone who trusts their body to make the right choices for themselves.
Your sacral knows what energy it has available for what task specifically when life gives you something to respond to - the right question at the right time can be very helpful to uncover your truth. Making a list can be helpful when you are faced with choices. So too can getting a non-partial other to ask you questions to assist you in discovering what the correct thing to do is. Allow your energy to be guided by your Sacral so that you can perform appropriately and efficiently in life.
Kinds of Sacral Authority
The Sacral Center energizes from one or more of 11 different Channels connecting to five other Centers that can define this powerful source of life energy. Keep in mind that if the Solar Plexus Center is defined that the Sacral no longer is the overriding authority as this person must honor their emotional clarity that is gained over time.
Manifested Sacral Authority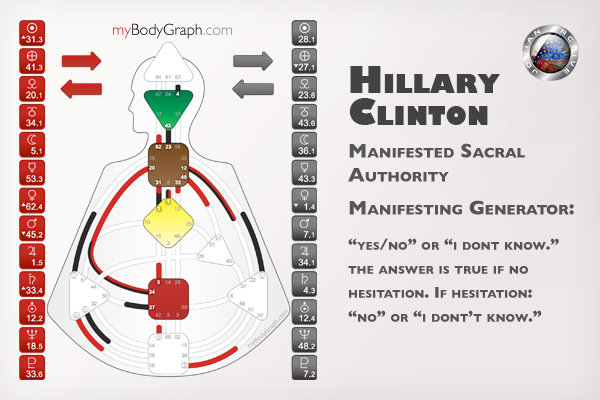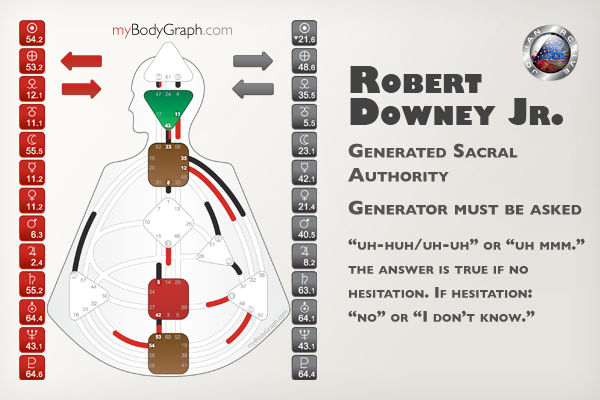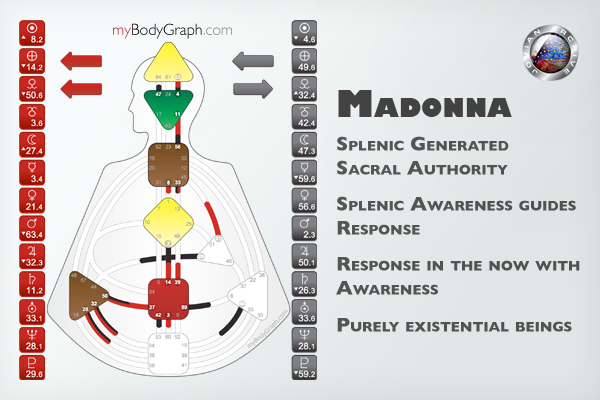 Related Products
Click here to preview and order

- - - - - -
Click here to preview and order

- - - - - -
Click here to order

- - - - - -
Click here to preview and order

- - - - - -
Click here to preview and order

- - - - - -
Click here to preview and order

- - - - - -
Click here to preview and order

- - - - - -
Click here to preview and order

- - - - - -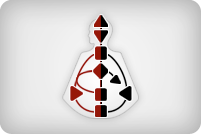 www.myBodyGraph.com

- - - - - -