The Ajna is one of the three Awareness Centers in your bodygraph (Spleen and Solar Plexus being the other two). Ajna awareness is all about mind-consciousness that operates over all time - which is the reason we live with the notion of always having to make mental decisions.
Your Ajna Center handles researching, investigation, analyzation, and categorization - all things that have a basis in seeing and hearing the world around you. The Ajna is a critical processing hub for transforming cognitive comprehension into language that can be expressed by the Throat Center.
The biological correspondence of your Ajna Center is your Neocortex - the part of the cerebral cortex in your brain that handles sight and hearing. Your Pituitary Glands, which are endocrine system glands that send out chemical messengers (hormones) to other endocrine glands, are also under the Ajna's domain.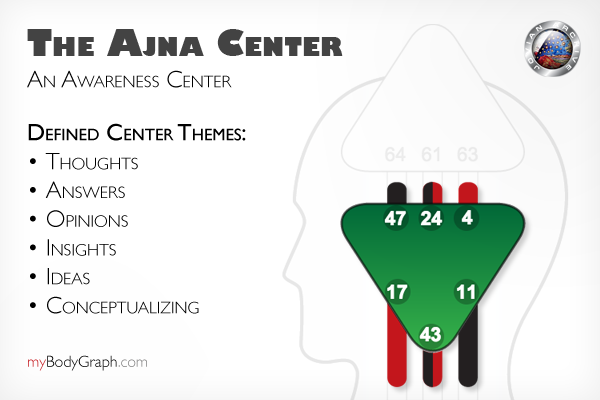 The Ajna - An Awareness Center
If you have a defined Ajna Center, you have a fixed and reliable way of processing and interpreting information; likely you are someone who enjoys researching things. Your mental preferences and inclinations are detailed in the gates and lines imprinted here. For more information on these gates and lines, please see Ra Uru Hu's Rave I-Ching, available on myBodyGraph as an upgrade to your free online Human Design Software.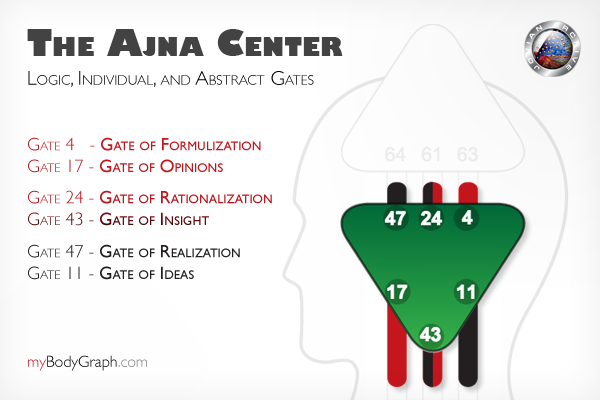 Related Products
Click here to preview and order
- - - - - -
Click here to preview and order
- - - - - -
Click here to preview and order
- - - - - -
Click here to preview and order
- - - - - -
Click here to preview and order
- - - - - -
Click here to preview and order
- - - - - -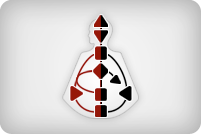 www.myBodyGraph.com
- - - - - -