Gates of Love (Cross of the Vessel of Love)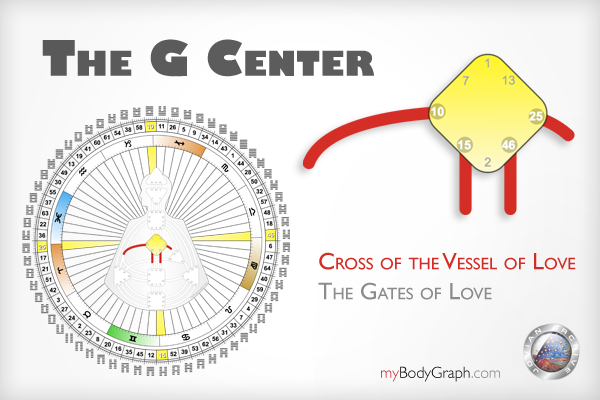 The Gate of Extremes
The Love of Humanity is characterized by Gate 15, "Modesty," a very specific transpersonal quality of love with the potential to care about humanity. This love of being human and humanity has a collective vision of how human beings are supposed to behave. When operating personally in the not-self world it can cause atrocities to organize society in the name of love for humanity. A politician characterizes this gate; sharing their logical moral standards, rules, and schooling so that humanity has the potential to be more loving to each other.
The Gate of the Determination of the Self
Carrying the determination to follow through, Gate 46, "Pushing Upward" is the Love of the Body. Your body is a magical temple and accepting its perfection comes with the territory when you live as yourself - then you naturally love yourself. If you have this transcendent gate defined, you are looking to discover the beauty of everybody's form. Massage therapists often have this gate defined, to share with others this wonderful love of the body. Remember this is a transpersonal kind of love.
The Gate of the Behavior of the Self
The love of being alive as yourself is the theme of Gate 10, "Treading" which is the gate of behavior. As the most self-absorbed, individual and melancholic aspect of the bodygraph, this is both transcendent and mundane loving of the world as it is, as what can be considered both good and bad. Surrendering to acceptance of everything and everyone, and grokking here that we are not in control of it is where you wake up. The underlying code of behavior of the self in humans are used as the Profile names in Human Design. These are:
| | |
| --- | --- |
| Line 1 - Investigator | Line 4 - Opportunist |
| Line 2 - Hermit | Line 5 - Heretic |
| Line 3 - Martyr | Line 6 - Role Model |
Related Products
Click here to order
- - - - - -
Click here to preview and order
- - - - - -
Click here to order
Click here to preview and order
- - - - - -
Click here to preview and order
- - - - - -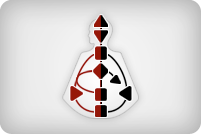 www.myBodyGraph.com
- - - - - -