Have you noticed that of all the centers in the bodygraph, only one protrudes outside of the outline of the person? That's because this crystal sits on top of the head - not inside the physical body! When you surrender to being the witness to your life rather than trying to control it, you get to see the beauty of what it is to be you - as yourself. Fulfilling your life purpose brings you the sense of satisfaction, success, peace or surprise in life that you were born to experience.
The biological correspondence of the Head Center is the Pineal gland (aka third eye) which is an endocrine system gland that produces Melatonin, a hormone that affects the modulation of sleep patterns.
Having just three gates - the least of all the Centers - the Head Center brings an incredible amount of mental pressure that is processed by the Ajna below it to make sense of the doubt, confusion, and inspirations. The Head Center pressures our minds to seek inspiration, to make sense of the past and project into the future for us to see and share the nature of what it is to be us.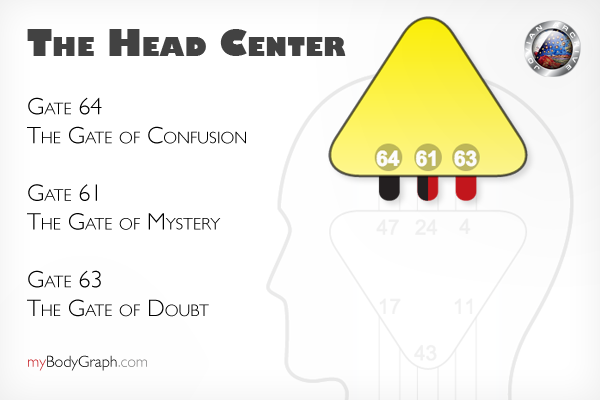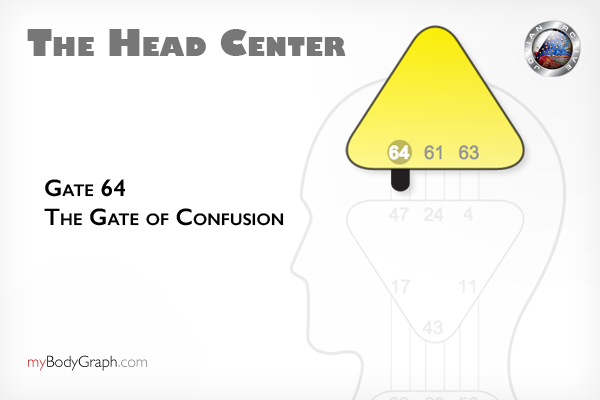 Related Products
Click here to preview and order
- - - - - -
Click here to preview and order
- - - - - -
Click here to preview and order
- - - - - -
Click here to preview and order
- - - - - -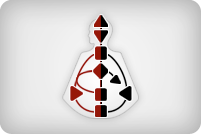 www.myBodyGraph.com
- - - - - -