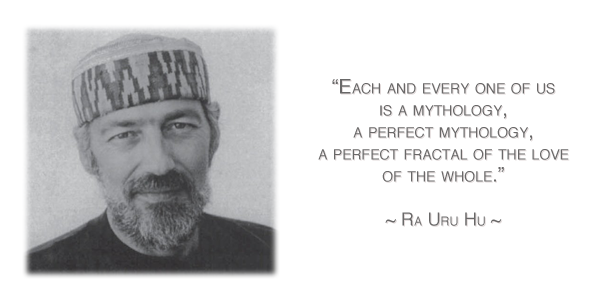 The Transcendent Gates of Love
Transcendent gates of love are the extraordinary, non-mundane kind of love associated with: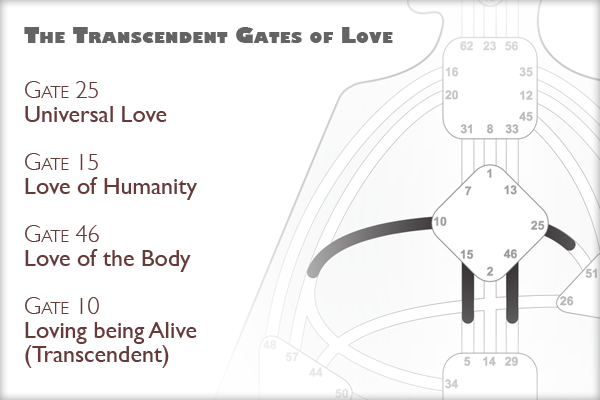 The Mundane Gates of Love
Mundane Gates of love are looking for love with somebody through the dynamic connection and unique expression particular to each gate. There is nothing more intense than the definitions in composite charts that involve these gates when they bring connections to each other.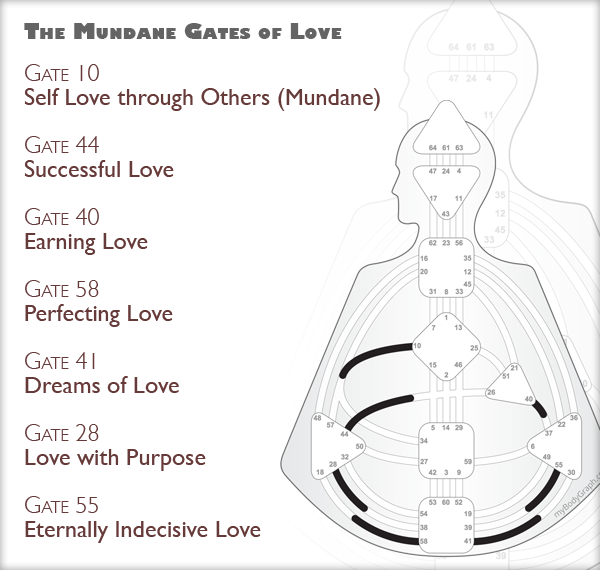 How We Connect
All these ways of connecting are part of our program of learning and evolution. Each and every one of us has multiple layers of connectivity to others. But whether we have a connection through these Transcendent or Mundane gates, we call the emotion we feel through those connections Love. Knowing these gates can help you understand and recognize why situations can be uncomfortable, and free you from repeating unhealthy behavioral patterns.
The Love Gates describe the many themes of love that we can experience with all the people in our lives. Because everything is a duality, these can also be gates of "I don't love," or even hate, as well.
Most of us have some of these gates consistently defined within us, and it's through these gates that we can learn about love from our connection with others by being ourselves.
If you have an activated Love Gate in an open center, when someone comes along with the electromagnetic (the opposite gate completing that channel) you may experience that relationship as "The One" and most likely may feel a stronger sensation of love than the other feels for you.
If you have an activated Love Gate in a defined center, your love for the person who brings the electromagnetic simply isn't as powerful or compelling. It's still there, but you don't have the same response. You're naturally investigating other connectivities.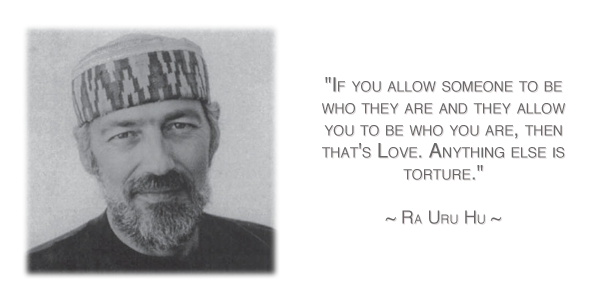 "Better Relating through Human Design" and "How We Connect" for articles on the mechanics of connection and related resources.
By Andrea Abay-Abay

Valentines Special Offers
Additional Sales
Ra takes us into the mechanics, which includes looking at the global cycles and its affect on on how we are programmed to love, how we have been conditioned to feel emotionally, and the intense emotional conditioning that surrounds each and every one of us. Now available at a 30% discount.

Originally: $35 - Now: $24.50

- - - - - -