It has been one of my concerns that has evolved over the last number of years about the problems associated with what we call mind. Everything about the realm of mind is what the passenger interprets as its life. And who you think you are, is a description of the work of the Personality Crystal, or the Personality data, in that sense. Whenever you look at your chart, whenever you're looking at just the black that's there in your chart, you're looking at those aspects that you have a conscious relationship to. And it's very important to understand that. It's so important to see how hidden, for example, the Design data is because we don't have conscious access.
So, when you're looking at all of these aspects that are colored in black, this is the way in which your mind frames its whole experience. This is who you think you are. And of course, there are varying degrees of influence in all of that. What we're going to be looking at today and in this series is the influence of the Sun/Earth. That is, we're going to be looking at 70% of what our programming is in terms of the neutrino field, and at the Personality Sun/Earth in relationship to Profile. In other words, to the Lines of that Profile.
The Importance of Color and Motivation
Obviously, we're dealing with archetypes. What is unusual about this particular journey is that I've been doing a lot of work over the last year in trying to create a more general understanding of the importance of Color, the underlying Motivation, and the way in which the passenger thinks of itself. You cannot do that without knowing the underlying Motivation, and the dilemma of the underlying Motivation.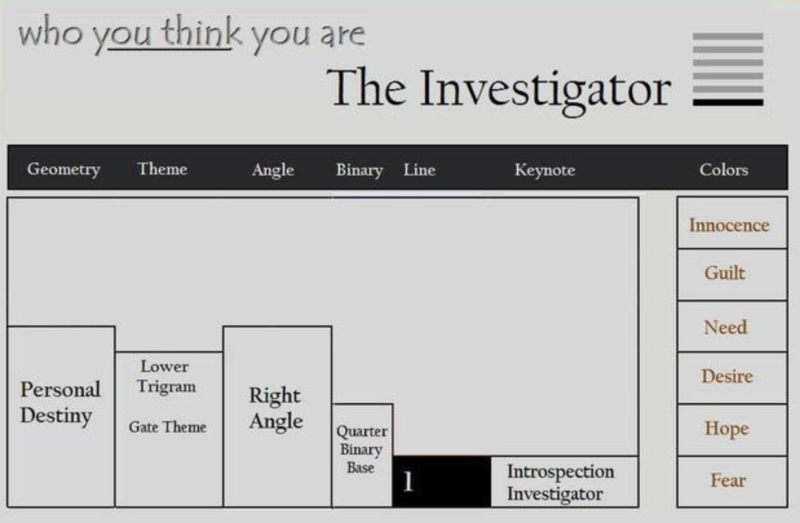 When you're looking at this graph, everything that you're looking at in terms of where this ball of mine is traveling, all of that is related to the Line. And yet beneath the Line, we have the six different Colors. Now there's a dilemma in dealing with Color. And of course, this is something that impacts who you think you are more than anything else, and like Design information, you truly do not have access to it.
Identifying with Design Activations through Secondhand Experience
Now, there's something interesting about mind. When you reveal to somebody their unconscious, when you talk about the Design activations in their chart, it isn't necessarily something that they directly identify with, but it is something that they identify with through secondhand experience. If you have an Ego that is defined unconsciously, you do not think of yourself as an Ego being. It's only other people reminding you of that, that you get an idea that you're an Ego being.
These are traits. And basically what happens with Design information is that it usually takes until the Uranus opposition, until you've had enough experience experiencing the results of your unconscious, that when you have a reading, there is a recognition of those unconscious traits.
Color Is Important for Mind
When you're looking at Color, it is the same thing in the way in which the mind works. When the mind can identify with the unconscious traits, it doesn't mean that the mind suddenly has conscious access, but the mind is much more aware of it when it experiences it. And Color is something that's enormously important for mind. It isn't important for the body in the sense that I'm going to be discussing it here. What is important for the body on the surface is that you're operating correctly, that you're experimenting with the program. That's the most important thing on the surface because it is the vehicle that has the life.
But the passenger is there for the ride. It takes seven years to decondition, and during those seven years, you've got a passenger that gets antsy. It still wants to be in control, it still is deeply conditioned, it doesn't really see the world as it is.
So, one of the advantages of Color is that if you can point out the underlying Motivation and its shift, that is, its Transference to a mind, the mind will begin to recognize it. And this is the beginning of a very important process. So, in this investigation, which is a good word for our 1st Line experience, what we're going to be looking at is the potential of the Personality through its Line Profile, but the way in which that Line Profile is altered and nuanced by Color.
Excerpt from The Personality Profile Lectures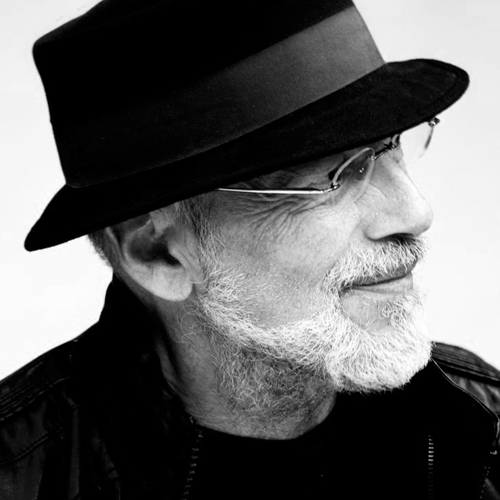 Ra Uru Hu was the Human Design System's founder and messenger. Ra dedicated 25 years of his life to the development and teaching of the System around the world until he passed away in 2011.