We continue our journey through the stages of what leads up to the New Year; in other words, the way you complete the yearly cycle. In Stage 1 and 2 we looked at the Sun entering Gate 38 (Opposition) and Gate 54 (Ambition). Stage 3 is about Inner Truth...
Watch discuss the final stage here:
Stage 3: Sun enters Gate 61
This year: January 11, 2023, at 06:32 AM UTC
When you get to the Sun in Gate 61, Inner Truth, and on the other side Gate 62 (the facts please, just the facts), you look back and see whether purpose and spirit have been fulfilled. You take a look at the forces around you that have been there for you, and those that have not, so you can lay the groundwork for a new beginning.
Then you look within yourself, that Inspiration (through Gate 61) will be there: based on fact, based on what's possible, on your own Authority, on your power to realize your potential. (Then you get to Gate 60 and you just let go, but we'll get there.)
It's a key to this coming week (61-62), a week of thinking. We're in such a hurry to move forward that we don't give ourselves time to assess. It's time to assess! If you've missed looking for purpose and spirit, if you have not looked back at those forces to see who was there for you and who was not, then it's time to do so and to put that in perspective, to give yourself what you need.
Stage 4: Sun enters Gate 60
This year: January 16, 2023, at 19:04 UTC
Now we move onto the 60th Gate of Limitation. It's about letting go, it's always about letting go. I think this is one of the most difficult things for human beings trying to live their lives as themselves, letting go of the seduction that mind puts in front of them all the time. Letting go of this sense of insecurity and needing to take care of business themselves, when in fact it just blows them way.
How beautiful and peaceful it is to be able to rest within yourself, and find the truth within you. Getting to this place is about letting go of the past, letting go of it all. Not just simply letting go of what didn't work, but ready to step forward into a new experiential cycle with the Sun entering the 41st gate, and away we go.
Limitation is something extraordinary because it's all about transcendence. The moment you can accept limitation, it no longer exists. This is all about mind, and the way mind distorts things, keeping you uncomfortable in your life. If you can accept the limitation of who you are, the way it is, and live life as yourself, this is a beautiful thing.
Have a great year!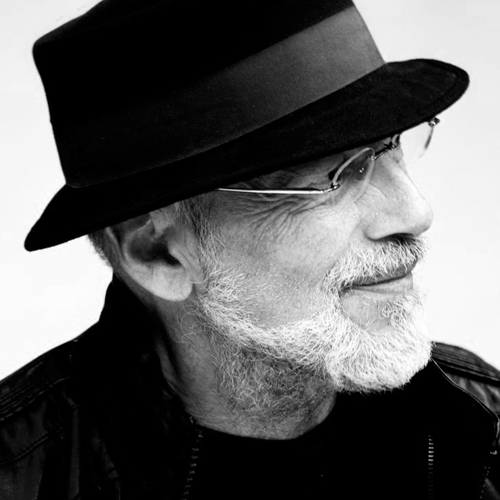 Ra Uru Hu was the Human Design System's founder and messenger. Ra dedicated 25 years of his life to the development and teaching of the System around the world until he passed away in 2011.